it was quite a busy week for me,sorry for the lacks of update (ada org baca ke blog ni?) hahahah
ok tak kisah la, saya ada join craft swap program,yet to finish something before i can post em to
Kak Mila Rimbun
because i want to be good swap partner,i m gonna throw in few surprises at her..hehehe,jeng jeng jeng.tunggu k.
ok berbalik pada tajuk,i was busy inventing a fabric id holder with clear vinyl, so the id can be protected from dirt, after 3 trials and erros, dan duduk atas kerusi jahit menjahit selama 3 jam..akhirnya jadik juga!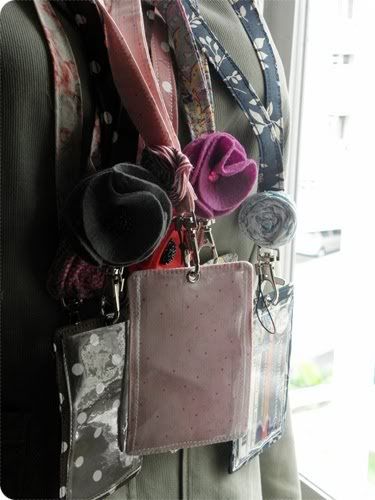 i made these a lot and sell em,and they already sold out
saya suka bila kegigihan kita berhasil :)
jadi crafters semua kena gigih kena kreatif, kena sentiasa berdaya saing, jangan meniru tapi menambah baik pada apa yg dah ada.
i made these too and sell em.